What We Do

Vandelay Vehicle Brokers is a fully licensed Florida car dealership that specializes in locating vehicles for customers.

We are experts in locating, inspecting, and researching the history of each and every vehicle we purchase for our Clients. Our services include completing all paperwork required by law, properly titling the vehicle, and recording any lien for financed vehicles. Whether our Clients are paying with cash or financing, we make every purchase quick, easy, and painless.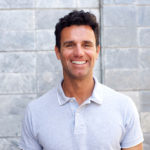 Marc Percy
A big thanks to John Latimer for helping me out. If you are looking for a good quality used car, contact him at www.vandelayvehicle.com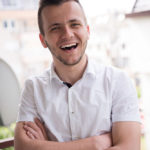 Harrison E.
John found me a 2013 Honda Civic with the options I was seeking and with low mileage -- in fact it was still under warranty ... He even worked the purchase without going through an actual auction process. I have already recommended John Latimer to others. He backs up what he says and is quite fair and upfront about the way he will work for you to obtain the vehicle you are seeking.
About Us

Since 2005, Vandelay Vehicle Brokers has built a strong reputation for saving individuals and companies hundreds, and sometimes thousands of dollars, on each of their vehicle purchases. How we accomplish this is simple.

Over 90% of all used vehicles sold in the U.S. are exchanged at large wholesale auction clearing houses all over the country. These auctions function to guarantee safe transfer of titles between dealers.  As licensed dealers, we all have access to the same used vehicle inventory. Our inventory source is the same as all large franchise dealers.

The difference between Vandelay Vehicle Brokers and any large dealerships is simply overhead. We founded our company on the strong belief that the unnecessary costs of having a fancy facility shouldn't be passed on to our Clients.

The one message we consistently hear from everyone we meet is the frustration, anxiety, and stress associated with purchasing a vehicle. People want to work with someone that is fair, honest and trustworthy. At Vandelay Vehicle Brokers, we're proud to say that we've built a long-standing history of delivering these qualities to each of our Clients over our 15 years in the automobile industry.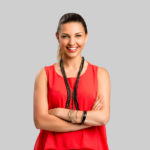 Karen Guilfoyle
John was a pleasure to work with and very professional. He kept me informed and got me a very good deal on my Kia. I have recommended him to several of my friends.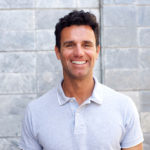 Marc Percy
The experience of dealing with John and knowing that you are going to get a car that is clean and reliable is absolutely amazing. John is always up front and honest about what his markup is, what the other costs are associated to the sale and even takes in trade-ins. About the only thing he doesn't provide is financing, so get pre-approved first, or better yet pay cash. Please visit his website for his contact information and he will start scouring the auctions for the perfect car for you (an even lets you join in on the search too!). www.vandelayvehicle.com